UPDATED: May 16, 2022
We have scheduled the team photos for Saturday 28th May and Saturday 4th June.
We have only scheduled Saturday teams but if any Sunday teams want to participate, please email admin@glenmoreparkfootball.com.au.
This year, payments for the photos will be made online prior to the day. Please use the link below to access the package options and the payment portal.
Online Payment – please make sure you let your team manager know which package you have paid for, you will receive a receipt and the details can be recorded on the team envelope. You can also save and print the order form below to hand to your manager.
Photo Schedule (update 19/05) – any time or date change requests need to be emailed through to admin@glenmoreparkfootball.com.au.
MANAGERS – you will receive a team sheet from the photographer to complete on the day.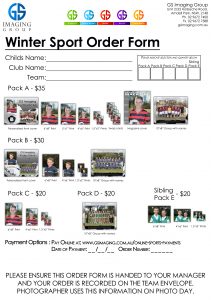 UPDATED: March 27, 2022
The year NFA have partnered with Dribl for competition management.
The GPFC registration team have been using it now for a couple of months and are really impressed with the back-end system and the app.
All coaches and managers (U8 and above) will need to download the app, via the App Store or Play Store, so that they can manage their team, input goals and finalise the scores (as required). For U5-U7 coaches you will also need it, but won't use it for team management but to see the draw. For those who have registered in Play Football and been approved, you will have access to Dribl automatically. You MUST use the same details that you used to register with Play Football, it is case sensitive so must match exactly! If you are not registered, get to it!
Players and parents also need to download and sign up and then, once the draw is released they can follow their team or multiple teams to know when and where they are playing.
Dribl also has multiple short (less than 2 min) training videos on all aspects of use by coaches and managers, we have linked them below:
Remember the option to select a team to follow or have the ability to manage your team will only happen once the draw is released, NFA will announce when that happens and we will notify the GPFC community via Squadnet.
UPDATED: January 24, 2022
The year GPFC has partnered with Squadnet to provide direct communication to our community, this new platform will completely replace Team App and posts on Facebook will only become general ones.
Squadnet is available via web browser or as an app through the Play Store for android or App Store for Apple.
Below are the links to use to sign up, there is one for players, parents/family, coaches and managers. Please use the relevant link to sign up, if you are a coach or manager – please use that link over the parent/player one.
Any difficulties with signing up, please email admin@glenmoreparkfootball.com.au